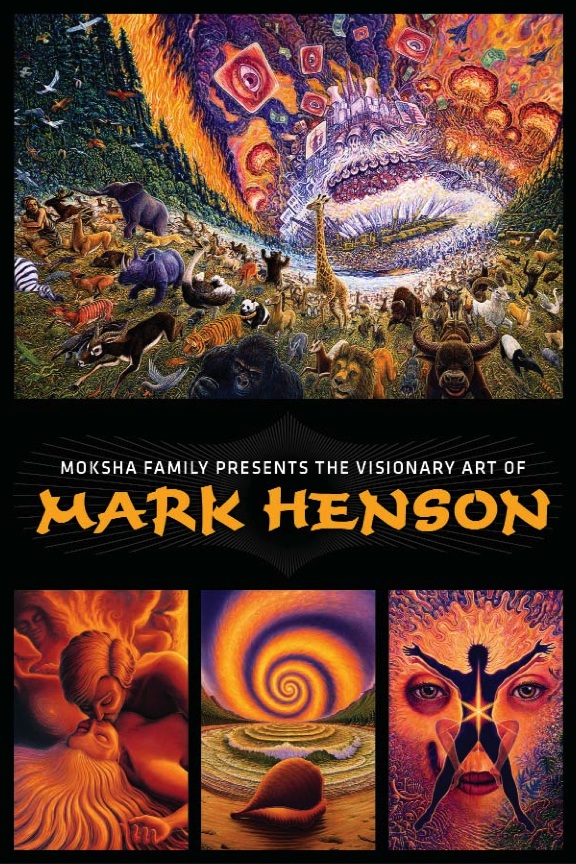 Moksha Art Fair 2007
Presents
  "The Visionary Eroticism and Political Satire Art of Mark Henson"
Chosen to be the featured artist for the Earthdance Miami 2007 advertising,
as well as his work being displayed at the event,
Mark's art is no stranger to Miami's conscious artistic collective.
"Art has the magical power to provoke emotional as well as
intellectual thinking: My desire as an artist is to create
compelling images of beauty and power that serve to promote our
conscious evolution as human beings. To this end I like to explore
themes of Awakening Consciousness, Divine Sexuality, Political
Realities and Living in Harmony with Nature." -Mark Henson
In addition to experiencing Mr. Henson's art we will also be
supporting our local artists and family members Donna Torres, Eva Ruiz,
Fiorella Podesta, Nagga Reishi, Baba, Mark Martini and more.
There will be live music by Lanzallamas Monofonica, Luna Ritmica,
Rhythm Flow, Mitch Kopp And The Magic Population and special DJ
sets by Eric Peredes of Agape, Supakundukta, FTG, Indovisual and Care.
Unique Performance art by Tribe Of The Red Moon.
Saturday December 8, 2007
-7pm Gallery opens
-10pm-? Live music & celebration (donations accepted)
Sunday December 9, 2007
-7pm-10pm Additional Viewing Hours
Monday December 10, 2007
-7pm-10pm Artist Greet & Discussion
**Please note that the space (223 NE 59th St.) is located just
blocks away from the Art Basel festivities that conclude at 11pm in
the Miami Design District and Wynwood Art District that same
evening. Please join us for this intimate exhibition and gathering.
The Moksha Family is devoted to supporting and promoting the
visionary arts locally and globally.
Please help us make this evening magical, share this invite to your family and friends.
Many thanks for your continued support and we look forward seeing you.