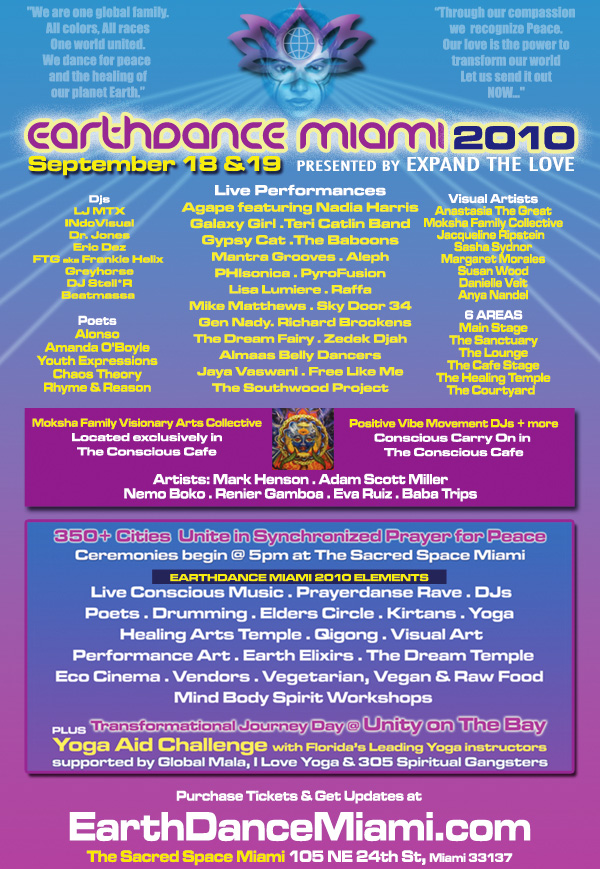 EARTHDANCE MIAMI
SEPTEMBER 18-19, 2010
 Moksha Family Special Online Ticket Discount
 This is the cheapest way to go…  good for online purchases only.
 Day Passes $24 instead of $29
Weekend Passes $39 instead of $49
 1.  Go to www.earthdancemiami.com and/or click  BUY TICKETS NOW!
2. Select ticket option
 3. Use discount code moksha
  4. Get Discount on Tickets
 See you at Earthdance!