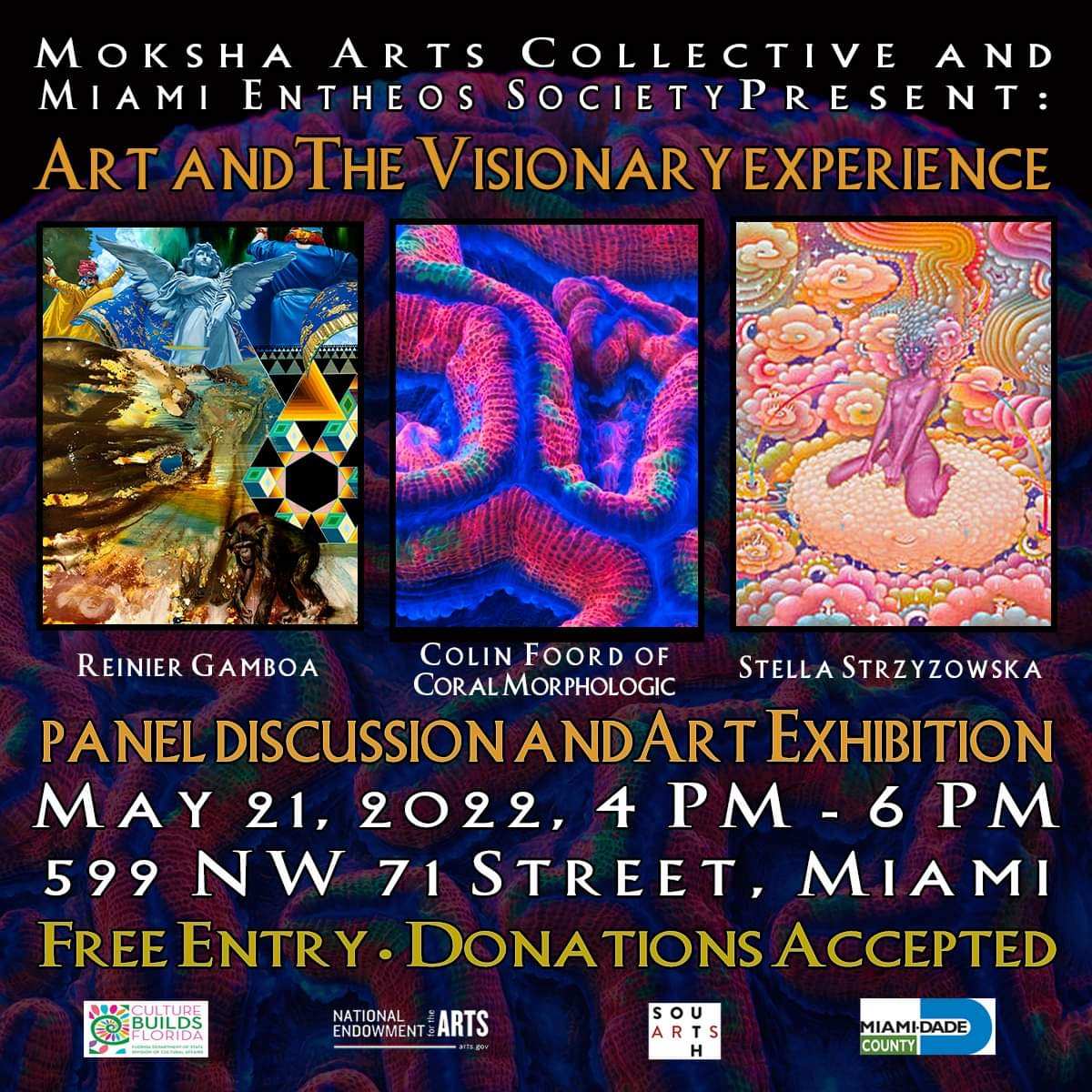 A gallery exhibition opening and panel discussion exploring the creative practices and inspirational sources. Sharing insights about visionary design and expression.
Gallery Opening
4:00 pm
Panel Discussion
5:00 pm
~ Reinier Gamboa ~
~ Stella Strzyzowska ~
~ Colin Foord of Coral Morphologic ~
Snacks and soft drinks available.
Admission:
Free but donations are appreciated
The Moksha Gallery/Studio is located at
599 NW 71st Street, Miami FL. 33150
Between I-95 and 7th Ave/441 on 71st St.
For more information call 305-757-7277
or gallery@mokshafamily.org
As a federally recognized, 501(c)3 public charity, donations to Moksha Arts Collective are tax-deductible.
Your contributions and support for our events helps to continue our community efforts.
We have volunteer and sponsor opportunities.
If you want to get involved, please contact us!
info@mokshafamily.org
305-757-7277
Special Thanks to Our Funders:
Miami-Dade County Department of Cultural Affairs.
Miami-Dade County Mayor.
Board of County Commissioners, State of Florida.
Department of State, Division of Cultural Affairs .
Florida Council on Arts and Culture, SouthArts and The National Endowment for The Arts