MOKSHA ARTS COLLECTIVE
Presents
SOMA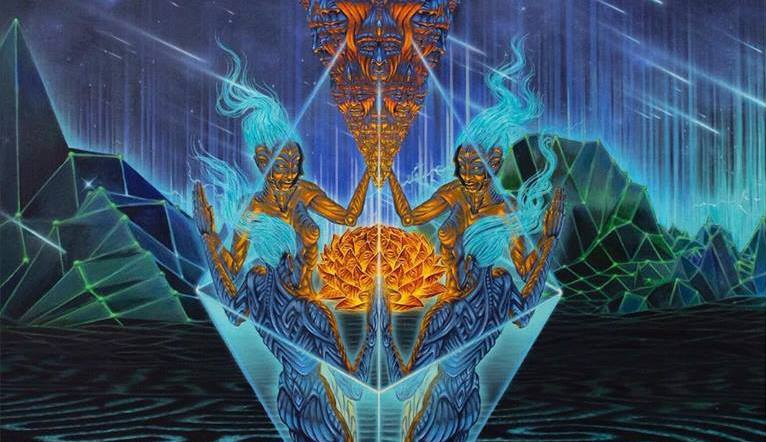 August 4, 2018
On Saturday, August 4th, the Moksha Arts Collective will present "SOMA" the drink of immortality, an offering to the gods. A gallery opening of original paintings by selected artists and an exhibition of some of the Moksha symbols. We will be debuting new murals outside. Moksha Virtual gallery will feature a new artist. The back studio will feature a dynamic multi-media showcase and jam with special musical guests from some of Miami's top bands.
As a federally recognized, 501(c)3 public charity, donations to Moksha Arts Collective are tax-deductible. Your contributions and support for our events helps to continue our community efforts. We have a series of outreach projects designed to inspire artistic interaction and social engagement. This program is presented with the support of the Miami-Dade County Department of Cultural Affairs and the Cultural Affairs Council, the Miami-Dade County Mayor and Board of County Commissioner.
*GALLERY OPENS 7pm-10pm (free)*
Featured In Gallery:
~LUKE BROWN~
~MODESTO RIVERA LEMUS (HUICHOL TRIBE)
~HOXXOH~
~FRANKIE CRUZ~
~ERIC D. CLOUTIER~
Moksha Symbols In Gallery:
~ADAM SCOTT MILLER~
~AMANDA SAGE~
~BHAKTI BAXTER~
~CHRIS DYER~
~LEBO~
~RANDAL ROBERTS~
~REINIER GAMBOA~
~OLIVIA CURRY~
Live Painting Mural outside:
~STELLA STRZYOWSKA GUILLEN~
Featured New Murals outside:
~HOXXOH~
~FRANKIE CRUZ~
~DITA DEVI~
~SANDRO ABATE~
Moksha VR Gallery Bus: (Created By ~J. FRACTAL~)
~LUKE BROWN~ (NEW ADDITION!)
~MARK HENSON~
~CHRIS DYER~
~RANDAL ROBERTS~
~MORGAN MANDALA~
—————————————————————-
*MUSIC AND MULTIMEDIA SHOW 10PM-3AM ($10 donation)*
DJ's: (9pm-10pm)
~MELLO D~
~ IDREN ~
Moksha Roots All Stars: (10pm-11:30pm)
~BAGGA TRAK~
~HARRY LACONTE~
~RENNE BAILEY~
~JUNIOR RICHARDS~
With Special Guests,
~KAHRA KEYS~
~More TBA~
Moksha Allstars Jam featuring: (12am-2am)
~CUCI AMADOR~ (Afrobeta)
~SMURPHIO~ (Afrobeta)
~ANDRES PONCE~ (Elastic Bond)
~SOFY ENCANTO~ (Elastic Bond)
~CAMILO TUMBAO~ (Experimento)
~EMILIANO TORRES~ (Experimento)
~TYRONE IREGUI~ (Tamboka)
~NAY ROZE'~ (Tamboka)
~FABIO PATINO~ (Fabi World Music)
~JOSE ELIAS~ (Nag Champs/Spam Allstars)
~TED ZIMMERMAN~ (SPAM All Stars)
~EPHNIKO~ (Nag Champayons)
~RYAN CACCOLICI~ (Nag Champayons)
~MARCEL SALAS~ (Juke)
~IVAN PALMA~ (Big Brooklin Red)
~MONKEY~ (Monkey Village)
~more TBA~
Live VR Art: (Sponsored by YUGEN360)
~ALISSA CHRISTINE~
Art Installation:
~JEFF VAUGHN~
Poet:
~DITA DEVI~
Featured Projections:
~CORAL MORPHOLOGIC~
Lighting, Sound and Projections:
~PETE AGUDELO~
360 Video And Audio recording:
~GENNARO SCHIANO~
~PARADISE KEY~
—————————————————————-
Thanks to our sponsors, donors and volunteers
who see the vision and help make the magic happen!
Sponsored By:
~MIAMI-DADE CULTURAL AFFAIRS DEPARTMENT~
~STATE OF FLORIDA DIVISION OF CULTURAL AFFAIRS~
~LAGUNITAS~
~BLACKWELL RUM~
~NAOMI'S GARDEN
~JCFRACTAL LLC~
~YUGEN 360~
~LUMAMERICA~
~SOBIE FABRICS~
~JENNY MOTA DESIGN~
~FLOAT8~
~7TH CIRCUIT PRODUCTIONS~
Gallery is free: 7 pm- 9 pm
Moksha Performance Showcase (in the back studio)
10pm -3am $10 donation
LEO BIRTHDAY PARTY!!
We will celebrate our friends Pete Agudelo, Alissa Christine,
Stella Gullien and all Leo Birthdays!
Leo's get discount admission of $5 donation.
~The Moksha Boutique will be open~
Beverages and light snacks will be available.
The Moksha Gallery/Studio is located at
599 NW 71st Street, Miami FL. 33150
Between I-95 and 7th Ave/441 on 71st St.
For more information call 305-757-7277
or gallery@mokshafamily.org
*PLEASE SHARE and come back for updates, more TBA*
We need donations, sponsors & volunteers for some amazing projects planned,
If you want to get involved contact us! info@mokshafamily.org