Moksha Family presents "PYRAMID SESSIONS"
March 16, 2012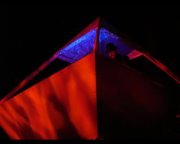 during *Moksha Roots Live* every third friday!
World dub, downtempo, psybient and percussion with:
Resident D.J. MAESTRO
Special guest D.J. YDIZ
and more..
Live painting:
REINIER GAMBOA
Performance:
Ashley Gosselin and other special guests
Sacred Space Lounge provided by:
KATHERINE GASC and ELLAVATE SHIVRAJ.
MOKSHA GALLERY:
Photography Exhibit by
Visual Art by…..
~ REINIER GAMBOA ~
Pyramid by:

~ HARLAN EMIL ~
*EVENT DETAILS*
FRIDAY 03.16.2012
10PM – 3AM @ 7th Circuit Productions 228 NE 59th ST MIAMI FL 33136
18+Over /$10
!! FREE ADMISSION BEFORE 10:00PM !!
Come early and have a drink in the Pleidian Lounge , explore the
Moksha Art Gallery & The Moksha Boutique. Vending and food.
Open 6pm – 10pm FREE
For more information: 305-757-7277