Moksha Roots Experience
March 9, 2019 @
The 9 Mile Music Festival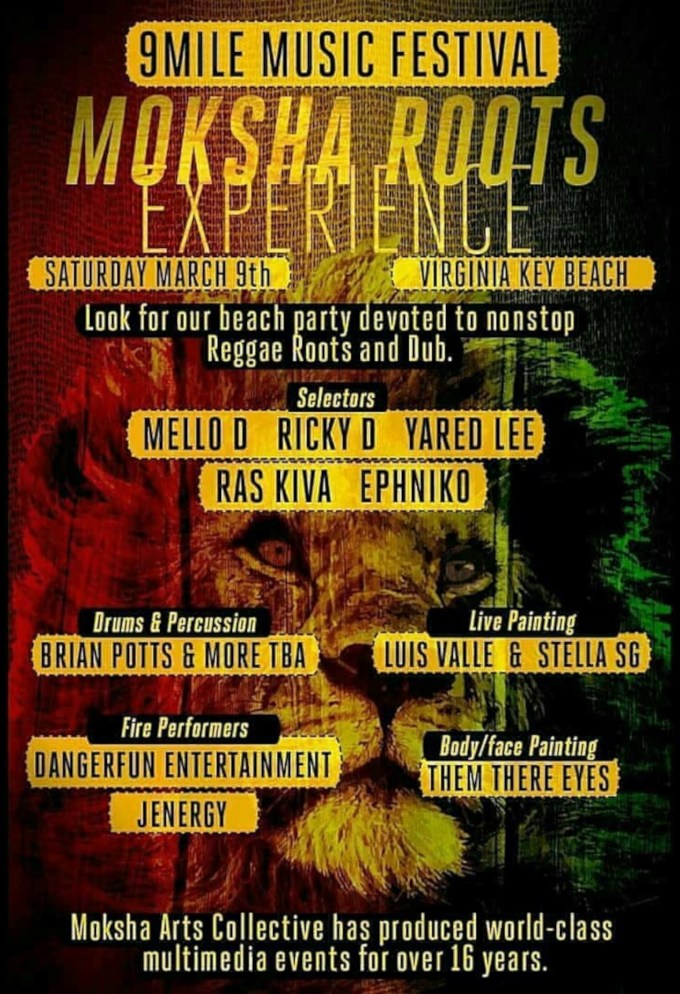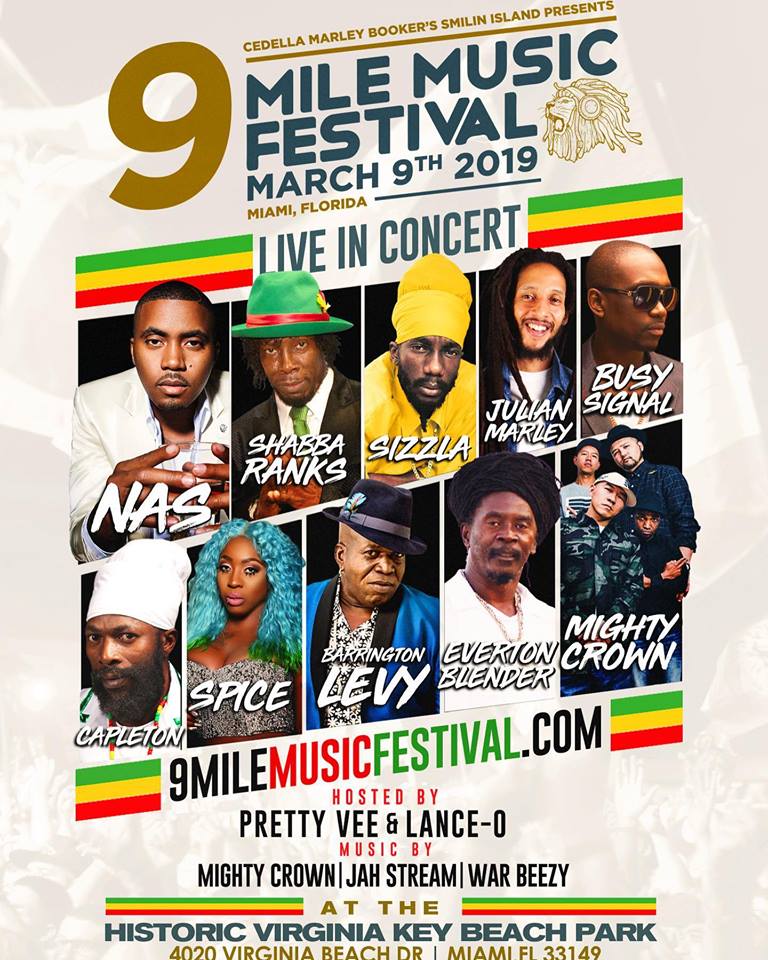 The 9 Mile Music Festival began in 1993 as a musical testament by Cedella Marley Booker to the life and philosophy of her son, world renowned artist Bob Marley.
After 3 years of presenting Moksha Roots Live in Little Haiti, Miami with artists such as The Marley Brothers, Shinehead, Junior Reid, and many more. Moksha Arts Collective is partnering with 9 Mile Fest to create the 9 Mile Moksha Roots Experience.
Look for our beach party devoted to nonstop Reggae Roots and Dub music with DJs, drum circle, fire performers, flow arts, live painters, and body painters all day long.
DJs:
~MELLO D~
~RICKY D~
~YARED LEE~
~RAS KIVA~
~EPHNIKO~
Drums & Percussion:
~BRIAN POTTS~
more TBA
Live Painting:
~LUIS VALLE~
www.luisvalleart.com
~STELLA SG~
www.stellasg.com
Body/face Painting:
~THEM THERE EYES~
Fire Performers
~DANGERFUN ENTERTAINMENT~
~JENERGY~
More TBA
Moksha Arts Collective has produced world-class multimedia events for over 16 years. This multicultural organization has presented international art fairs, multi-disciplinary lecture series, and outreach in local communities. We have had the honor to host both locally and internationally renowned artists and scholars. As of 2016, Moksha Arts Collective has been federally recognized as a 501(c)3 public charity. Moksha engages the community with events that spread awareness on key social and environmental issues affecting our world. Proceeds from this event go to support the various community programs of the collective. MokshaFamily.org